Horse by horse Preakness analysis with fair odds line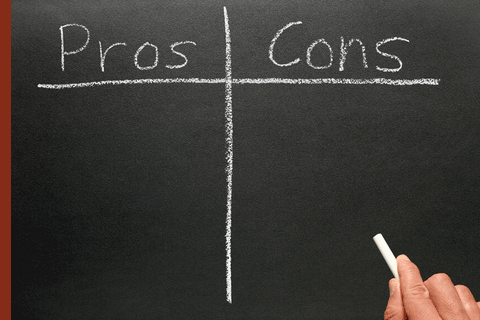 I'm not the type that's big into having to pick one horse as the winner of each race. I understand why it's done for major events, but even though I'm calling Itsmyluckyday my pick to win the Preakness Stakes (as he was in the Derby) it's not like I think he's the only horse who can win. Heck, he isn't even the most likely winner!

So, in James Scully-style here is a list of reasons why each of the Preakness Stakes entrants could win the middle jewel of American Thoroughbred racing's Triple Crown along with the odds I think each has of doing so. Also included is a reason why they won't win.

#1 Orb (even money)
PROS: His Kentucky Derby was a tour de force that made his 5.4-to-1 odds in that race seem like an absolute gift. He was obviously best in that race, so why should any of the five also rans from two weeks ago turn the tables on him here? There are the three new shooters, but any of them would have to improve to come close to matching Orb's accomplishments.

CONS: The rail post position is by no means a death knell, but it does provide fewer winners at Pimlico than the odds indicate it should, AND only one Preakness winner (Tabasco Cat in 1994) has scored from the rail since 1961

#2 Goldencents (12-to-1)
PROS: His Santa Anita Derby is easily among the fastest races any of these have run, including Orb, and the Kentucky Derby was his only bad race. If you chalk that up to some combination of being too close to the pace/not liking the sloppy, sealed track, then he easily fits among these.

CONS: Regardless of the Kentucky Derby excuses, it's extremely difficult to bounce back from that kind of performance against similar Grade 1 company, and the same questions surrounding him in the Derby remain here—mainly distance and pace concerns.

#3 Titletown Five (96-to-1)
PROS: This is the Lloyd Christmas of the Preakness field in that he's happy there's a chance (though it is about 1 in a 100 instead of 1 in a million). A win would be a surprise, but not inconceivable if he takes command from whomever falters on the pace and everyone around him misfires and he just gets too far gone to catch.

CONS: The only race remotely fast enough came against maidens sprinting at Churchill Downs. Fast paces didn't help in either the Louisiana Derby or Derby Trial, but just don't see the right dynamic unfolding for him to get the job done.

#4 Departing (10-to-1)
PROS: Getting good (better) at the right time and could peak in Preakness considering connections have pointed toward this race since a wide-trip third in Louisiana Derby behind Revolutionary and Mylute. Won Illinois Derby from post 13 and could get jump on Orb here depending on what that foe needs to do from the rail.

CONS: The last two races were nice but another move forward will be necessary to contend here, and he might be overbet as most people's alternative to Orb. He had bullet workouts going into both Louisiana and Illinois Derbys but far more pedestrian drills for this challenge.

#5 Mylute (12-to-1)
PROS: Has only won twice, but when he's on he's on, as both those wins have come by a combined 13 lengths, and last two races after a poor three-year-old debut have been good.

CONS: was running "with" Orb late in Derby and could not keep pace and don't see how that changes in the Preakness. Similarly seemed to have the Louisiana Derby won, but Revolutionary bested him late there as he did in Derby when third (with Normandy Invasion between them).

#6 Oxbow (20-to-1)
PROS: Of all the horses close to the pace in the Kentucky Derby, he fared the best, and that kind of tactical command will certainly help in the more compact Preakness field. Only two wins were gate-to-wire but doesn't seem to want the lead anymore. Maybe here with stablemate Titletown Five supposedly rating?

CONS: Doesn't want to win. Looked like the winner in both the Risen Star and Rebel Stakes before not getting the job done in both races. Jockey Gary Stevens even thought to himself 'for a few seconds" that he might win his fourth Derby, but that didn't come to pass. Just not the type of horse I want to back in the win spot.

#7 Will Take Charge (20-to-1)
PROS: Other than a dreadful Kentucky Jockey Club, seems to fire every time. It's rarely good enough to win (especially against top-level competition), but you're going to get a run out of him, as you did in the Derby before he was stopped by Verrazano. Will make a run again here.

CONS: Interesting to note that best races came closer to the pace, and he actually set the pace when eventually second in the Springboard Mile. All that is to say, he's too slow for this level of competition, and the big run late is mostly just an illusion. He could end up in the exotics, but isn't a win candidate for me at the expected price.

#8 Govenor Charlie (16-to-1)
PROS: Looked like he could be any kind when rattling off consecutive wins in February-March, including a five-length romp in the Sunland Derby. Both wins came after sitting off the pace and kicking clear after a nice middle move, and that's the type of trip that could win this—especially if Orb gets too far back early.

CONS: The Preakness will be his first race in eight weeks and just the fourth of his career, and he'll need to improve dramatically assuming the other graded stakes winners fire even just a par effort. That's not impossible for a trainer who's won this race five times, but all five of those wins did come with horses who started in the Derby.

#9 Itsmyluckyday (10-to-1)
PROS: The fastest horse going into the Derby took another step backward when 15th after what started out as a perfect trip. As they turned onto the backside I really thought he could win the race if he had any punch, which he didn't. Still think his two wins to start his three-year-old season can beat these, but it's getting increasingly harder to bet on him running back to either of those races based on his last two efforts. From a positive angle standpoint, Johnny V. picks up the mount, and trainer Eddie Plesa fires 21% when racing third off a layoff.

CONS: Similar to Goldencents, it's hard to back a horse coming off such a dreadful effort coming right back against similar class. There were questions about his distance limitations going into the Derby, and that race certainly did nothing to dispel them.
My strategy at this point will be to play Itsmyluckyday across the board (assuming 10-to-1) and key him in exotics underneath Orb, but all that is subject to what happens in the multi-race wagers I play. Good luck!