Double carryover Pick 6 mania Wednesday at Aqueduct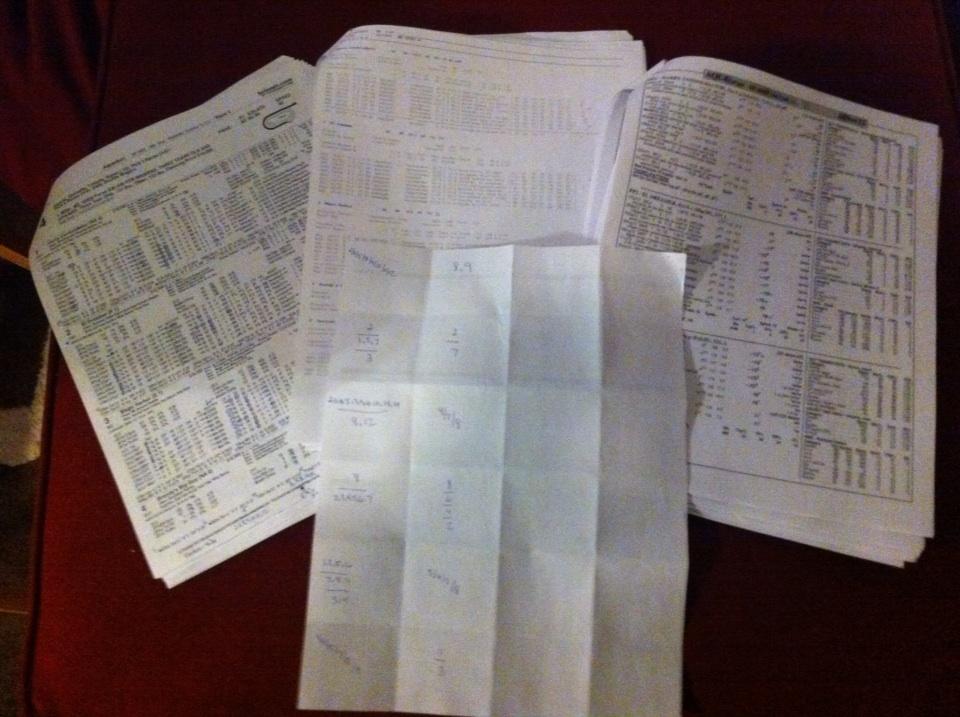 As captain of the TwinSpires Players' Pool, I'm responsible for wagering $25,000 on the Pick 6 Wednesday at Aqueduct.
$25,000 is a significant amount and will represent 5%-10% of the new money bet into the pool that already features a $89,489 carryover.
The significance of the amount is not only in its volume but also in its effect on strategy. At this level of wagering, simply hitting the Pick 6 is not enough. Considering automatic withholding on any score greater than $5,000, the Pick 6 would need to pay at least $30,000 for the pool to break even, and that assumes that our consolations would total another $2,500 (it would also assume we hit the thing--no small task considering we're talking about only 8-12 winners based on pool estimates).
The biggest question for today's sequence is what to do with Sportswriter, who won at this level three back, but that is his only win in his last seven tries, and he's giving weight to his competitors in this race (including some elders).
Sportswriter certainly is the most likely winner, but is he a universal single? Put another way, is there more value in trying to hit it multiple times with Sportswriter or go against him? With 12,500 combinations at my disposal, the Players' Pool can do both, but balancing that ratio is essential. I'd hate to beat Sportswriter then miss elsewhere, but I'd hate for Sportswriter and a few other horses I really like to win and not have it multiple times.
Post time for the first leg of the Pick 6 (race 4) is 1:47 EST, and Brisnet.com has lots of great handicapping information including a FREE Win Factor Report from fellow blog contributor Derek Simon.
Good luck to everyone playing today.