Coulda Shoulda Woulda has no place in Winning Contest Psychology

Moving on: from bad choices & into Day 2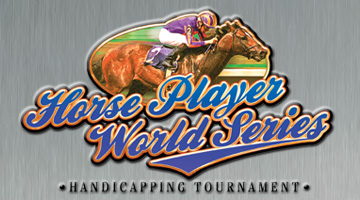 As I've written before, my personal opinion is that the major handicapping contests usually come down not to who is picking the most winners but who makes the best strategic decisions down the stretch of a contest. Sure, there are years where the winner just runs off by open lengths and wins for fun, but most contests come down to an end game of 10-20 folks who are running good and are in contention to win.

But, before you get to the end game, you have to get through the toughest part of a tournament, and that is the beginning. Day 1 of the Horse Player World Series is like the opening half mile of the Kentucky Derby: you just want to get yourself in a comfortable position to make a move on days 2 & 3. That's easier said than done of course.

My Day 1 started out with me lamenting the decision to run 3 entries which means 45 bets a day and--do the math--135 bets over 3 days. Are you kidding me? Once I got my mind wrapped around the fact that I would be making a decision every 5 minutes or so I settled in and did respectable on 2 of the 3 tickets finishing with more than 1,100 "points" on one and more than 800 on another. The big bombs were the Collation ($60) in Race 7 at Santa Anita, which also included sweating an inquiry and a horse at Oaklawn that paid 10-1. Otherwise, it was a grind up with a few 4-1 shots and a bunch of places.

But, the struggle for most horseplayers in these contests is to get past the "woulda coulda shoulda" moments that happen for any horseplayer, including at contests. Let's face it, we are faced with making 15 bets a day and there are going to be times where you make the wrong decision. That's part of contest handicapping. I had one today where I picked a horse at Gulfstream last night and intended on playing him, but in the end didn't think the 4-1 was enough value. He drifted up to 5-1, and you can fill in the rest of the story. I also heard from people at my table about the 20-1 they were going to play but went with the 10-1 instead. When this happens--and it happens to everyone in a contest--it is a critical moment in the psychology of winning these contests.

You must get beyond the bad beats and the bad choices and pretend it never happened or as I texted with James Dickson today--he's my partner on my entries--after we didn't bet a 40-1 shot at Santa Anita that we both talked about this morning: look on the brightside, you are handicapping well. You must move forward and go on to the next race – otherwise you are doomed.

Luckily for James and myself today, we got past the two horses we didn't bet and found another long shot later on to move us up the leader board because we put the decision behind us and kept our focus on the races ahead of us. Neither of us spent more than 5 minutes thinking about what "coulda shoulda or woulda" been.

Believe me, I'm as guilty as anyone of dredging up bad beat stories but in a contest format there is no future in reliving your mistakes.
Michael Beychok is an award-winning political consultant from Baton Rouge, Louisiana. His horse racing site--beychokracing.com--offers picks, wagering strategies, and contest insights. Click here to see video and read a recap of Michael's 2012 NHC win.