QEII: Double the Fun, Double the Upsets?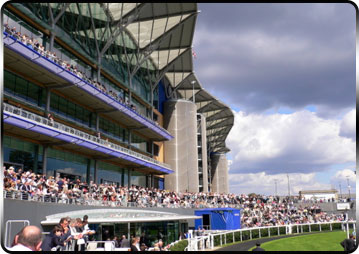 This weekend, at Royal Ascot (or is it just plain ol' Ascot at this time of year?), the best horse in the history of the Sport of Kings will face nine rivals in the Queen Elizabeth II Stakes.
Frankel, the UK thoroughbred named after American Hall of Fame trainer Bobby Frankel, earned the fourth-highest Timeform rating off all time when he manhandled Canford Cliffs in the Sussex Stakes — a brutal beat-down not seen since Todd Bridges (Willis on "Diff'rent Strokes") let Rob Van Winkle (Vanilla Ice) know

exactly

what he was talkin' 'bout in a 2002 edition of "Celebrity Boxing."

(By the way,
I cleaned up on that bout, but later lost it all betting on "Clubber" Lang in "Rocky III"… sure, I'd seen the movie once before, but I kept remembering what Lang had done to Balboa in their first fight and just didn't think the "The Italian Stallion" could beat him twice.)
Just like I wagered against an American movie icon, I'm betting against the best horse in the world on Saturday
— for several reasons
:
1)

Frankel's reputation precedes him, making him a sure underlay this weekend — especially in America, where he is likely to be one of the few instantly recognizable names on "British Champions Day" Saturday, Oct. 15.
2)

Although it was his performance at Goodwood that pushed Frankel's reputation into the racing stratosphere, that effort was not as great as it's been made out to be. In a blog post entitled "Betting Against the Best," I noted that the opening half-mile of the Sussex was timed in 52.69 seconds, which puts Frankel' eye-catching burst of speed down the stretch — and it literally was a downhill run — in better perspective.
3)

The son of Galileo has been away from the races for nearly three months. The last time he raced at Ascot following a six-week break or longer, Frankel barely held on to defeat Zoffany in the St. James's Palace Stakes on June 14.
4)

My Win Factor (computerized fair odds) line suggests a much closer race than might otherwise be anticipated (see below).
(Click on image to enlarge)
Below is some more information to chew on — or spit out — before taking the plunge on the QEII and the other big races at Ascot Saturday morning (first post is 8:50am ET):
(Click on image to enlarge)
(Click on image to enlarge)
Meanwhile, on the other side of the pond...
Winter Memories Looks Vulnerable
About seven hours after the best horse in the universe competes in the Queen Elizabeth II Stakes at Ascot, the second-best horse in the universe will saddle up for the Queen Elizabeth II Challenge Cup at Keeneland.
Of course, I'm talking about Winter Memories, the gallant gray with the kind of kick that would make even Todd Bridges cry "no mas." Despite altering course more often than a politician on the campaign trail during the stretch run of the Garden City at Belmont Park on Sept. 17, the daughter of El Prado still managed to win by a long neck that afternoon.
However, as I warned in a previous blog post, the time of the Garden City was extremely slow and, although I think Winter Memories is probably quicker than what she's shown this year, the fact is the James Toner trainee has yet to earn a Brisnet speed figure anywhere close to Saturday's par (101) in 2011; her best was a 94 in the Lake Placid, a race she lost.
It doesn't help that Theyskens' Theory, the filly Winter Memories necked at Belmont, came back to finish a well-beaten 11th (of 12) in the First Lady Stakes last weekend. Among the horses that finished in front of her in that contest was Together, an Aidan O'Brien charge that appears to have a big shot in the Queen Elizabeth.
Other prominent QEII contenders include Star Billing, Marketing Mix, Nereid and Summer Soiree.
For a free Pace Profile Report on this race, go to http://bit.ly/oFe0EV.
FREE Weekend Handicapping Reports
Click HERE to get free handicapping reports and selections for the big races this weekend (updated at various times).
Examples:
(Click on image to enlarge)