Only at Breeders' Cup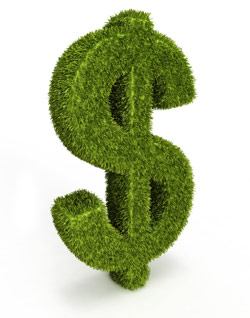 Any other day in America, if Wise Dan and Point of Entry were a part of a rolling double wager the will pay before the first leg would probably flash $6 on a $2 ticket (i.e., 2-to-1).
Indeed, a win parlay connecting Point of Entry's Joe Hirsch Turf Classic Invitational triumph ($3.50) with Wise Dan's Shadwell Turf Mile victory ($3.20) returned $5.60.
So what are the chances that Point of Entry and Wise Dan win the Breeders' Cup Turf and Mile, respectively? According to William Hill it's 14-to-1. Translation: The $2 double with Wise Dan and Point of Entry is paying $30.
Now, granted, there are a couple variables at play here: 1) William Hill is based in Europe and is likely under valuing American turf form (at least relative to the European shippers), and 2) these are the toughest fields either has faced in their careers.
Still, the beauty and frustration of Breeders' Cup is that great horses can actually offer value and good horses get completely overlooked.
As multiple Grade 1 winners in stylish fashion, Wise Dan and Point of Entry are both Horse of the Year candidates and are widely considered to be among the best American horses in training. Yet both will be 2-to-1 at a minimum.
Imagine any other day of racing in the United States where either of these horses wouldn't be odds on, let alone 2-to-1! Maybe the Kentucky Derby itself where Big Brown, who in retrospect probably should have been 4-to-5, was 9-to-5 from post 20 in 2008.
The frustrating side of this benefit is that Grade 1 winners win Grade 1 races, and good horses can come up and bite you: Court Vision comes immediately to mind. Of course that also means you get big prices on Grade 1 winners. Brilliant Speed and Pool Play, for instance, will both be at least $50 horses.
One last thing about Wise Dan and Point of Entry. A six-race parlay on their last six wins (the former has won three straight and the latter five straight, but we'll just take their last three wins each) would return $205, but even if both won on Championships Saturday, they could key a Pick 6 that pays six figures.